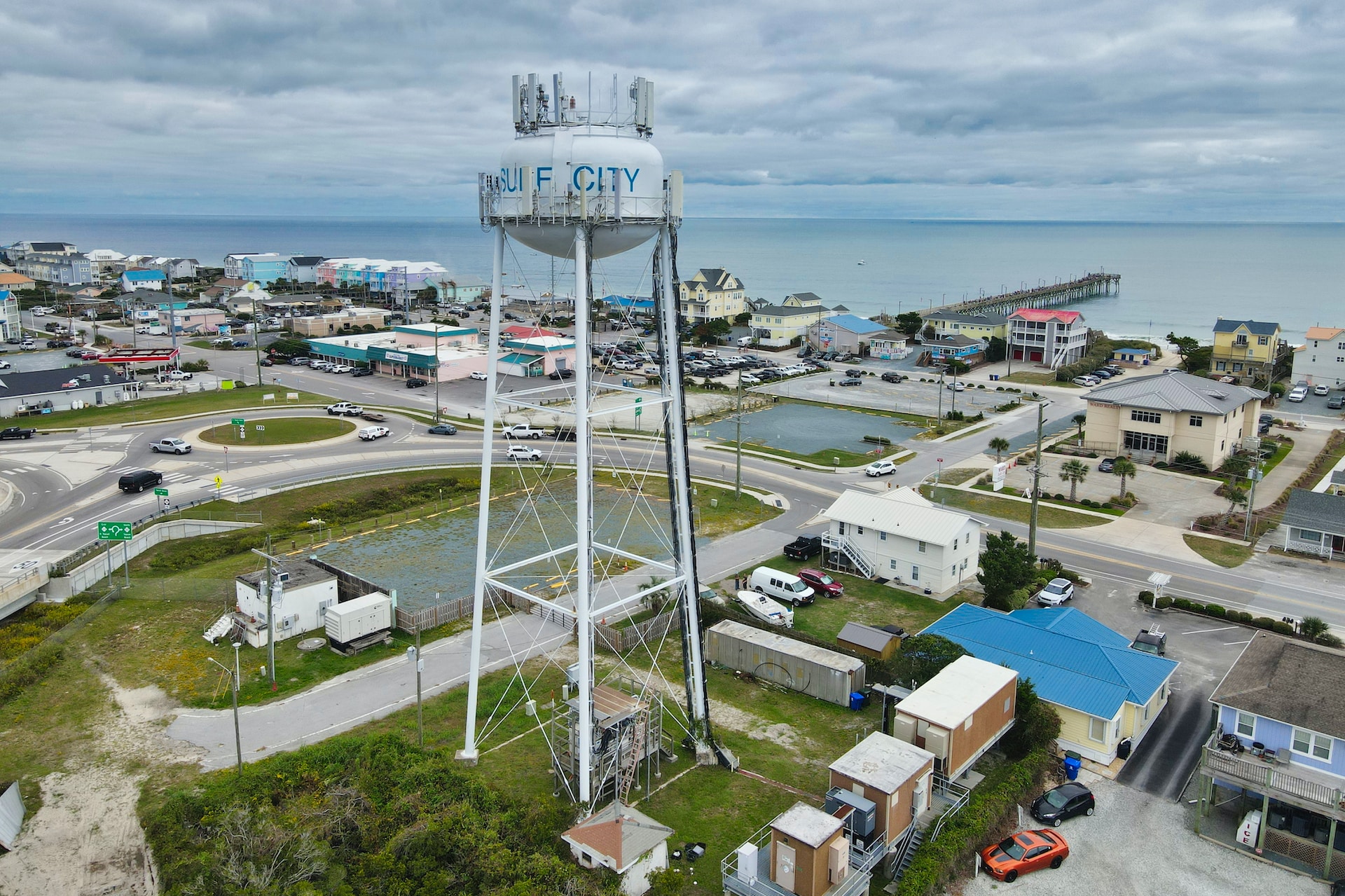 Exploring Topsail Island: Unveiling Hidden Gems and Must-Visit Sightseeing Spots
Nestled off the coast of North Carolina, Topsail Island is a hidden gem that offers a perfect blend of stunning natural beauty, idyllic beaches, and intriguing attractions. While the island boasts its well-known sightseeing spots, there are also hidden treasures that will captivate the hearts of foreign travelers seeking unique experiences. In this article, we will uncover both the popular and lesser-known attractions that make Topsail Island an enchanting destination for all.
The namesake of the island, Topsail Beach, is a must-visit for its pristine sandy shores and breathtaking sunsets. This serene beach is perfect for leisurely strolls, sunbathing, and swimming. Visitors can also enjoy fishing from the iconic Jolly Roger Fishing Pier or explore the Topsail Skating Rink for a nostalgic experience.
For history enthusiasts, a visit to the Missiles and More Museum in Topsail Beach is highly recommended. This intriguing museum sheds light on the island's military past, including the top-secret operation "Bumblebee" during World War II. It houses artifacts, photographs, and exhibits that tell the story of the island's role in military history.
Escape to tranquility at Serenity Point, a hidden gem on the southern tip of Topsail Island. This secluded spot offers panoramic views of the Intracoastal Waterway, where visitors can relax, meditate, and soak in the beauty of the surrounding marshes and wildlife.
In the heart of Surf City, the Surf City Pier is a hotspot for fishing enthusiasts and a hub of vibrant activity. Take a leisurely stroll along the pier, cast a line into the Atlantic Ocean, or indulge in delicious seafood at one of the nearby waterfront restaurants.
A true testament to conservation efforts, the Karen Beasley Sea Turtle Rescue and Rehabilitation Center in Surf City provides a unique opportunity to learn about the endangered sea turtles and witness their rehabilitation process. Visitors can take guided tours, interact with knowledgeable staff, and contribute to the preservation of these magnificent creatures.
Topsail Island boasts numerous hidden beach accesses that offer a more secluded and intimate beach experience. These lesser-known spots, such as Access 4 and Access 10, provide a tranquil setting away from the crowds, allowing foreign travelers to unwind and enjoy the natural beauty undisturbed.
For a change of scenery, head to Soundside Park in Surf City. This picturesque waterfront park offers stunning views of the sound and is perfect for picnics, family gatherings, and waterfront walks. The park also hosts regular events and concerts, providing an opportunity to immerse in the local community.
Experience the magic of the night sky on Topsail Island with Topsail Skies Stargazing. Led by experienced astronomers, these guided stargazing sessions offer an opportunity to explore the constellations, witness celestial wonders, and deepen your appreciation for the universe above.
Discover Topsail Island's waterways by renting a kayak or paddleboard. Explore the serene channels, marshes, and hidden coves, spotting wildlife and immersing yourself in the island's natural splendor. Local outfitters offer rentals and guided tours for all skill levels.
Uncover the island's intriguing legends and ghostly tales with the Topsail Island Apparitions and Legends Tour. Led by knowledgeable guides, this walking tour takes you through historic sites and shares captivating stories of pirate lore, hidden treasures, and mysterious occurrences.
Topsail Island in North Carolina is a destination that offers not only its famous sightseeing spots but also hidden treasures that will enchant foreign travelers seeking unique experiences. From pristine beaches and intriguing museums to secluded spots and immersive activities, Topsail Island presents a diverse range of attractions to satisfy every wanderer's curiosity. So, embark on a journey to this captivating island and uncover the beauty and secrets that make it an unforgettable destination.
Comments:
Sign in to post